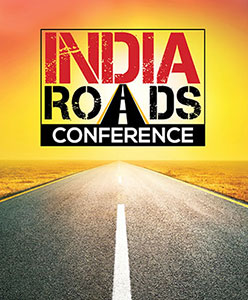 India Road Conference
India has carved for itself the most pronounced section on the market map of infrastructure industry. The business hub of south-east Asia, India's is a growth story unmatched in history. To continuously fuel its growing economy the country needs to bolster its infrastructure. Massive investments have been made in the construction industry by both public and private enterprises in recent years.
Read More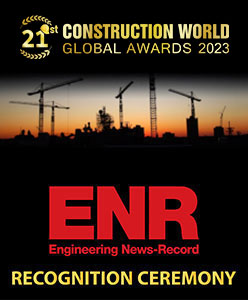 Construction World Global Awards
When cement and steel meet champagne and silk, it's bound to be a magical evening! Popularly known as the Oscars of the construction industry, the CONSTRUCTION WORLD GLOBAL AWARDS is a calendar event for the movers and shakers of the industry. The event is the culmination of a meticulous process that ranks India's fastest growing construction companies, construction equipment manufacturing companies and construction material manufacturing companies across several criteria. Over the years, the event has acted as a catalyst for growth and success by giving stellar players their due in the spotlight, identifying potential powerhouses, and inspiring the entire industry to raise its benchmarks in terms of performance and quality.
Read More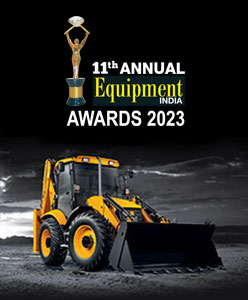 Equipment India Awards
Equipment India brings forth the 9th edition of its Annual Awards, the only recognition of the best performers in CE industry in the country. Indian construction and mining equipment market is at the cusp of tracking a steep growth trajectory over the next 5-10 years. In this emergence, renowned equipment manufacturers are making significant investments to bring forth their latest technologies and product portfolios to support the country's rapid economic developments. In addition, end users in this developed market are replacing their outdated equipment with advanced solutions. Therefore, construction and mining equipment market has considerable opportunities for industry players across the value chain.
Read More
SIGNIFICANCE OF THE EVENT :
13th India Roads Conference, Equipment India Awards, Construction World Global Awards which come under the umbrella of the India Construction Festival, create a comprehensive platform encompassing networking, stakeholders' industry insights, and recognition, in one comprehensive platform all aimed at transforming India's construction landscape and celebrating a unified celebration of India's construction industry.
Global Reach: ICF boasts a global appeal, drawing international contractors who recognize the significance of India's growing construction market. Their active participation underscores the event's international prominence, highlighting opportunities for international collaborations and partnerships.
ENR Magazine Involvement: The event's association with ENR (Engineering News-Record) magazine adds credibility and prestige. ENR is a respected publication in the construction field, further underlining the event's significance as a crucial industry gathering.
Exclusive Access for C-Level Executives: ICF's exclusivity extends to allowing only C-level executives to collect awards and engage with decision-makers. This commitment to high-level networking ensures influential figures in the construction sector are deeply involved in discussions and collaborations, solidifying the event's reputation as a hub for executive-level engagement and strategic discourse.
Influence on Contractors: ICF significantly influences contractors by providing them with valuable access to potential clients and projects through networking opportunities. This direct engagement contributes directly to business expansion and growth within the construction industry.
Why Attend ICF:
People should attend the India Construction Festival to: Network with industry professionals and key decision-makers. Gain valuable insights into construction market opportunities and trends. Stay updated on policies and innovations shaping the industry.
Global Stakeholder Contribution:
Stakeholders from around the world enrich the event by sharing global best practices, offering diverse perspectives, and fostering international collaborations. This diversity of experiences and insights enhances the overall value and impact of ICF.
Value for National Stakeholders:
ICF holds immense value for stakeholders across the country. It fosters essential industry connections, provides access to knowledge, showcases innovative solutions, and facilitates business growth for stakeholders nationwide.
Attracting Contractors:
Contractors are drawn to ICF for various reasons, including the opportunity for networking, potential business expansion, skill enhancement, and exposure to the latest construction technologies and materials.
Increasing Brand Awareness:
The event is a powerful platform for businesses to increase brand visibility by showcasing their products, services, and expertise to a targeted audience of industry professionals. This exposure within the construction sector enhances brand recognition and awareness.
In summary, the India Construction Festival is a vital gathering that transcends boundaries, unifying the construction and infrastructure industry, and catalyzing its growth while celebrating its achievements. It's an event where professionals, stakeholders, and decision-makers come together to shape the future of India's construction landscape.